Rootstock Cloud ERP Events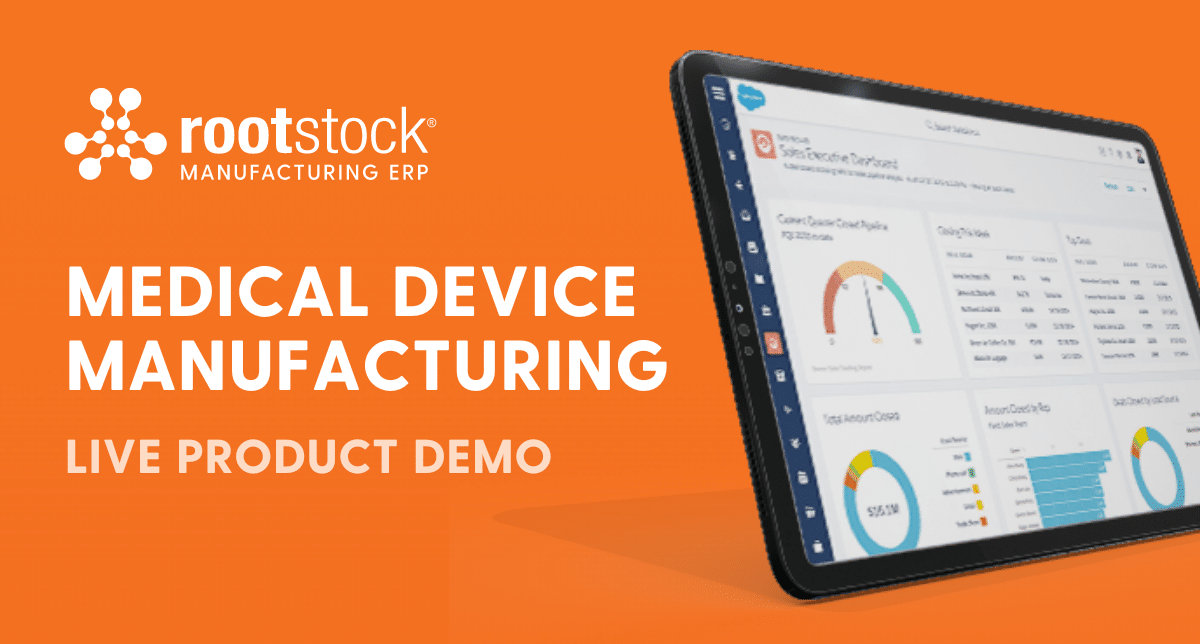 March 16, 2023 - 1PM EST
Product Demo: ERP for Medical Device Manufacturing -
Online
Join us March 16 for a 30-minute demo to find out why Rootstock Cloud ERP is the ERP of choice for many medical device manufacturers. Discover Rootstock's medical device capabilities, including complete project lifecycle tracking, inventory scheduling, and capacity planning, end-to-end product traceability and audit trails, real-time cost analysis, and much more.
Register Now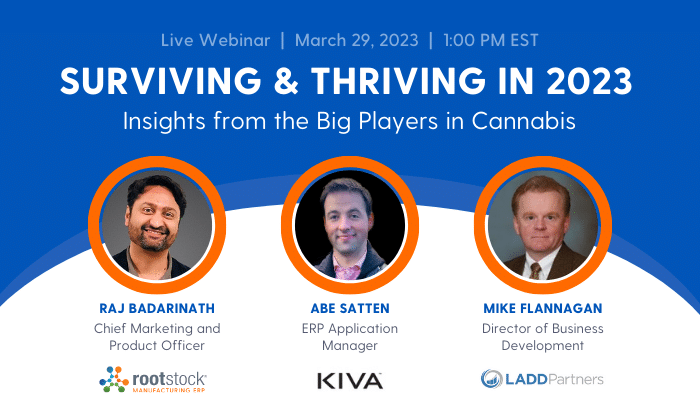 March 29, 2023 - 1PM EST
Webinar: Surviving & Thriving in 2023 - Insights From Big Players in Cannabis Manufacturing -
Live Online
On March 29, hear from ERP Application Manager at Kiva Brands, Abe Satten, on how they've been navigating the grey waters of the upcoming year. Joined by Mike Flannagan, Director of Business Development at Ladd Partners, and Raj Badarinath, Chief Marketing & Product Officer at Rootstock, they'll be discussing topics, such as inventory management, financials, margins & profitability, reducing the cost of compliance and more.
Register Now